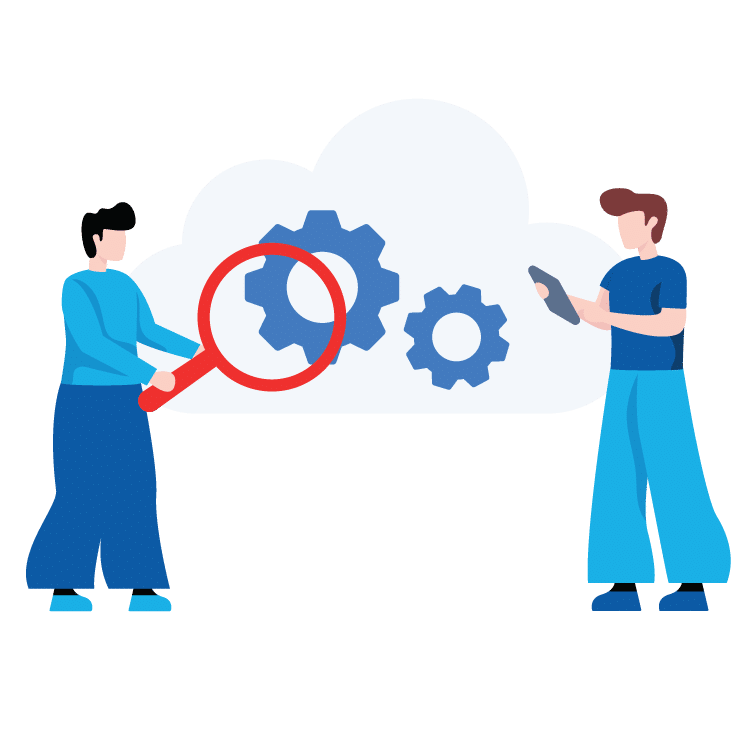 If you need fast and responsive Google Workspace support, look no further – the Cloud Computer Company has you covered.
Making the shift to the cloud can be a big change. Once the setup and deployment is done, together with whatever training and change management is necessary, what about ongoing support? Adding new employees and users? Getting the most from updates and new features? Staying secure in the face of cyber attacks, ransomware, etc.?
The Cloud Computer Company can:
Whatever the issue, we've got your back.
As a Google Workspace subscriber, you have the option of accessing Google directly for support.
What does the Cloud Computer Company offer over and above Google?
1. Speed
As your business grows so do your cloud computing needs. We can add new licences and accounts fast. Your expanding business will be supported by rapid IT support.
2. We know and understand your needs
Even if we weren't involved when you made the move to Google Workspace, our years of supporting a who's who of Australian businesses in the cloud means we understand what you need and why – regardless of industry or sector.
3. You know our support people, or if not, you'll get to know us
We're not interchangeable voices in an off-shore call centre (like Google), we're your support team of highly experienced and skilled engineers – ready to provide consistent answers when you need them.
4. Our knowledge of Google products and tools is both broad and deep.
We were one of the original Australian Google Apps Authorised Resellers. We're intimately familiar with the evolution of Google's product lines since 2008.