Google Workspace is arguably the world's most popular suite of cloud productivity tools.
Google's well-established cloud-based collaboration modules include Gmail, Docs, Drive, Calendar, and many more. One of the benefits of Google Workspace for business is the suitability of these tools for any size of operation – from small to medium-sized enterprises with streamlined teams to globe-spanning corporations juggling a workforce of thousands. Google Workspace enables seamless collaboration at any scale of operation.
Want to know how we can help your business as Google Workspace consultants? Contact us for a personalised demo.
Use Google Workspace for business email, video conferencing, cloud storage and file sharing. Get all the tools that your team needs to collaborate and get more done.
Google Mail
Secure business email branded with your domain name and accessible across devices. Google Mail blocks more than 99.9% of spam, phishing and malware from reaching our users.
Google Calendar
Schedule events quickly for you and your team. Share calendars so that people can see full event details or just if you're free.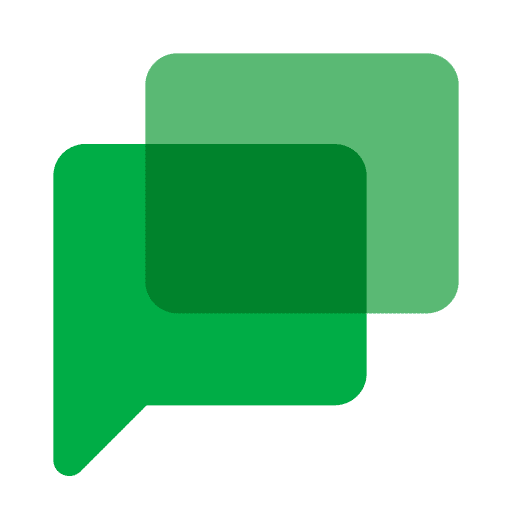 Google Chat
From direct messages to group conversations, Securely connect with anyone with whom you work, and take group work to the next level with shared chat, files and tasks.
Google Meet
Secure video meetings for your business. Keep your team connected with enterprise-grade video conferencing built on Google's robust and secure global infrastructure.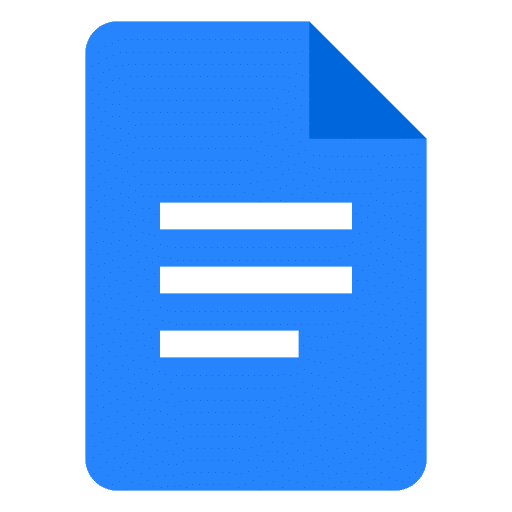 Google Docs
Word processing. Create and edit text documents directly in your browser – no dedicated software required. Several people can work at the same time, and every change is saved automatically.
Google Forms
Create custom forms for surveys and questionnaires. Gather everything in a spreadsheet and analyse data directly in Google Sheets.
Google Keep
Keep organised. Capture what's important and get more done. Collaborate on notes with teammates and set reminders to stay on track. Everything syncs across your devices, so what's important is always within reach.
Google Sheets
Cloud-based spreadsheets that enable you to collaborate with anyone, anytime, anywhere. Compatibility with external systems, including Microsoft Office, removes the friction of working with multiple data sources.

Google Sites
Sites makes it simple to display your team's work, with easy access to all your content from Google Workspace – whether it's a Drive folder, Doc or even a shared Calendar.
Google Slides
Create and edit business presentations in your browser – no software required. Several people can work at the same time so that everyone always has the latest version.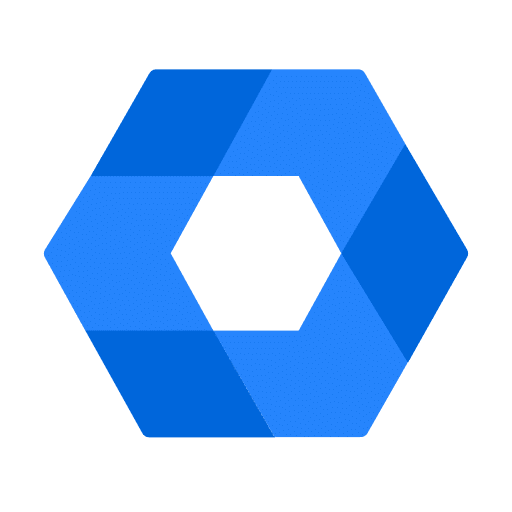 Admin
Manage your Google Workspace account. Add users, manage devices, and configure security and settings so your data stays safe.
Google Drive
Store, access and share your files in one secure place. Access files any time, anywhere from your desktop and mobile devices. Control how files are shared.
With Google Workspace, everyday teamworking is enhanced
Decisions are made quickly and easily, and you don't have to worry about file storage or security.
Shared calendars and scheduling meetings
Shared calendars ensure transparency – everyone can see what their colleagues' scheduled commitments are – and that increases efficiency.
Scheduling meetings becomes easy. And seamless integration with Gmail, Meet and Docs means meetings invitations are automatic and all the necessary documents, spreadsheets and slides will be available in one place.
In a world where remote working or working from home is becoming widespread, Meet enables both voice and videos meetings, with easy-to-use screen and document-sharing.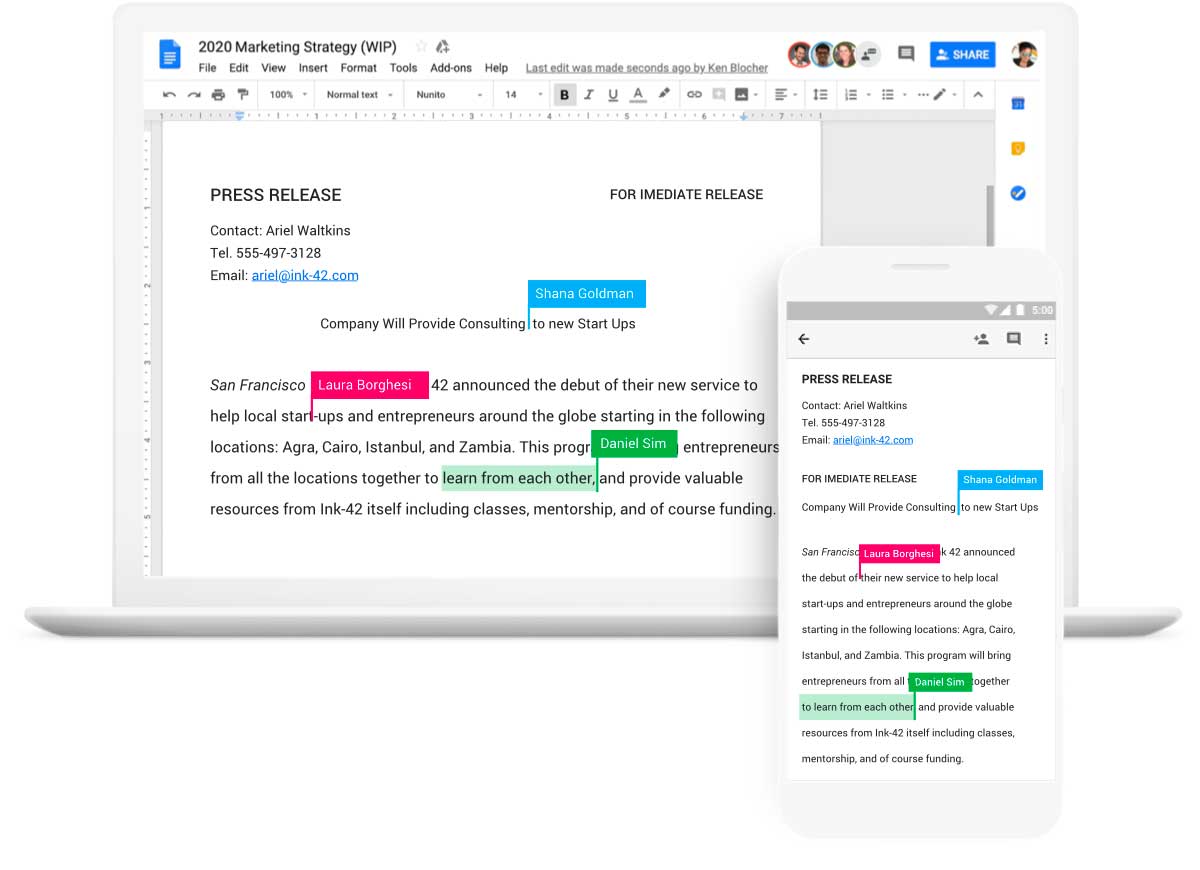 Simultaneous working on documents by multiple people becomes straightforward with Docs, with all changes and additions visible in real-time and saved automatically.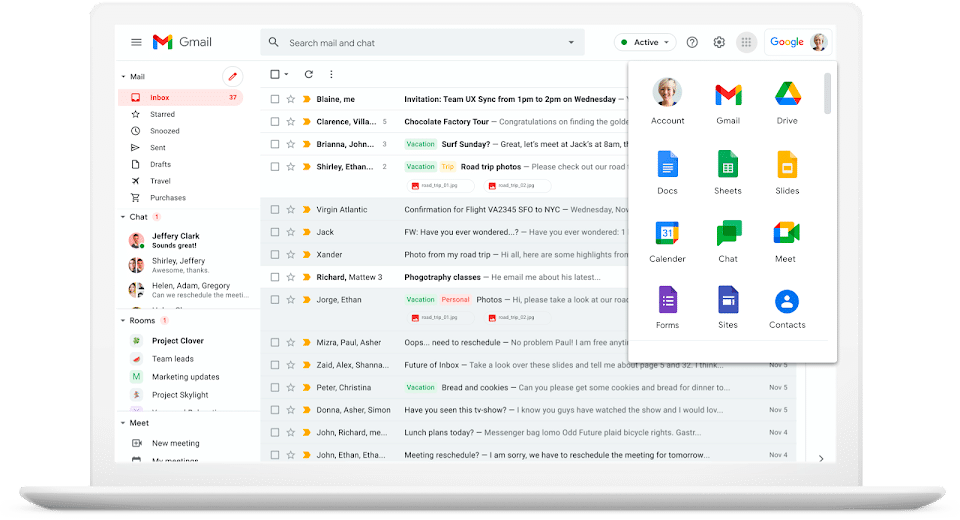 Google Mail: Secure business email
Gmail offers a full set of customised email services, including Smart Reply, Smart Compose and grammar suggestions to keep all your e-communications solidly professional. And if, having read an email, you need to jump on a call, Google Workspace's seamless integration means a quick video conference is a click away. What's more, for your security and protection, spam, phishing attacks and malware are kept at bay.
All Google Workspace security measures can be configured and managed centrally, and include 2-step verification and single-sign-on, plus endpoint management that keeps your data safe in the case of lost or stolen devices or employee turnover.
Finally – and flexibly! – Google Workspace is accessible and fully functional regardless of the device used to access it. All apps are optimised for use via desktop, laptop, tablet or phone.
As one of the original "Australian Google Apps Authorized Resellers" we have been helping companies integrate Google into the way they work since 2008.
As Google Workspace consultants and trainers, we have years of experience in maximising the possibilities of this comprehensive suite of cloud collaboration tools. Our in-depth Google Workspace training will get your people up to speed as quickly as possible. Talk to us about how Google Workspace can take your business up a level.
But do you really need a 'partner'?
Why not just go to Google direct?
This is a common question from businesses thinking about taking the plunge with Google Workspace and the basic difference is the choice of taking an off-the-shelf package or having something tailored specifically for your business.
Benefits of working with a Google Partner
| | Working direct with Google | Working with the Cloud Computer Company |
| --- | --- | --- |
| Technology solutions | Standard, off the shelf | Customised and tailored to your business |
| Deployment and installation | Down to you | Our certified Google specialists will plan and carry out a deployment strategy in line with Google best practice |
| Managing the change | Again, down to you (supported by an online Google guide) | We help you ensure your people are on board with the new technology and tools. |
| Price ticket | $AUD | $AUD |
Your business is unique and a one-size-fits-all approach is always a compromise. If you're transforming your business, we can tailor that transformation to fit you.
Which Google Workspace package is right for you?
Google Workspace plans start as low as $8.40 per user per month for Business Starter, $16.80 per user per month for Business Standard, and $25.20 per user per month for Business Plus.
Custom and secure business email

100 participant video meetings

30 GB cloud storage per user

Security and management controls
Custom and secure business email

150 participant video meetings + recording

2 TB cloud storage per user

Security and management controls

Standard Google Support (paid upgrade to Enhanced Support)
Custom and secure business email + eDiscovery, retention

250 participant video meetings + recording, attendance tracking

5 TB cloud storage per user

Enhanced security and management controls, including Vault and advanced endpoint management

Standard Google Support (paid upgrade to Enhanced Support)
Trial Google Workspace for free and find out why so many businesses rely on Gmail, Calendar, Meet, Docs and more for all their business collaboration needs.